ART AND NATURE: A PARTNERSHIP FOR LIFE
Sparked by the initiative and imagination of Creative Director and former BBB Executive Director Chiara Gorodesky and in collaboration with non-profit wildlife conservation organizations from around the world, distinguished artists and leading global scientists and conservationists,  a draft work was created that will allow viewers of all ages a glimpse into turtle conservation and related struggles. Developed into three sections with choreography by Benjamin Briones, Fergus is an adventure of survival, love and friendship in the fight against habitat loss, illegal poaching, pollution and climate change.
Based on the children's book Fergus the Turtus by Sebastian Morley, Fergus is a Turtus, an imaginary hero, who experiences adventures in search of his own identity and his role in the world. He is a mix between a land and water turtle and is different from all others.
With costume art by Rene Maynez and a musical score by award winning composer Felipe Perez Santiago, the audience will discover the complex world of turtle survival and their vital role in nature through the arts.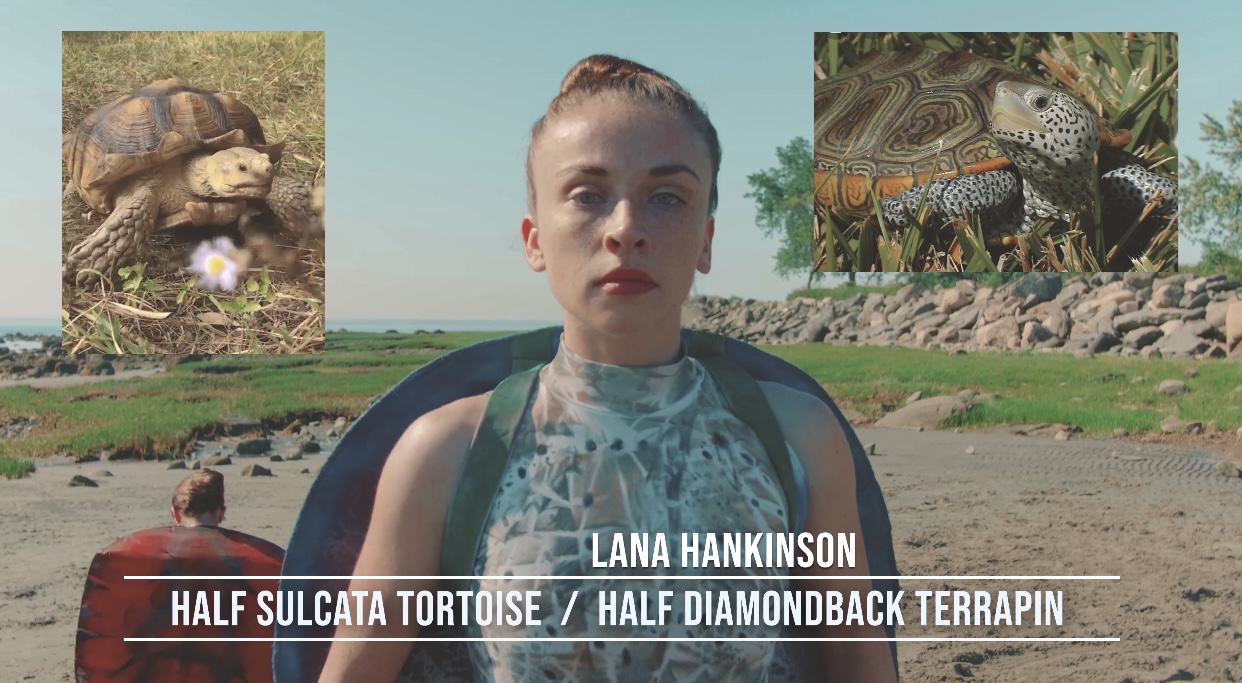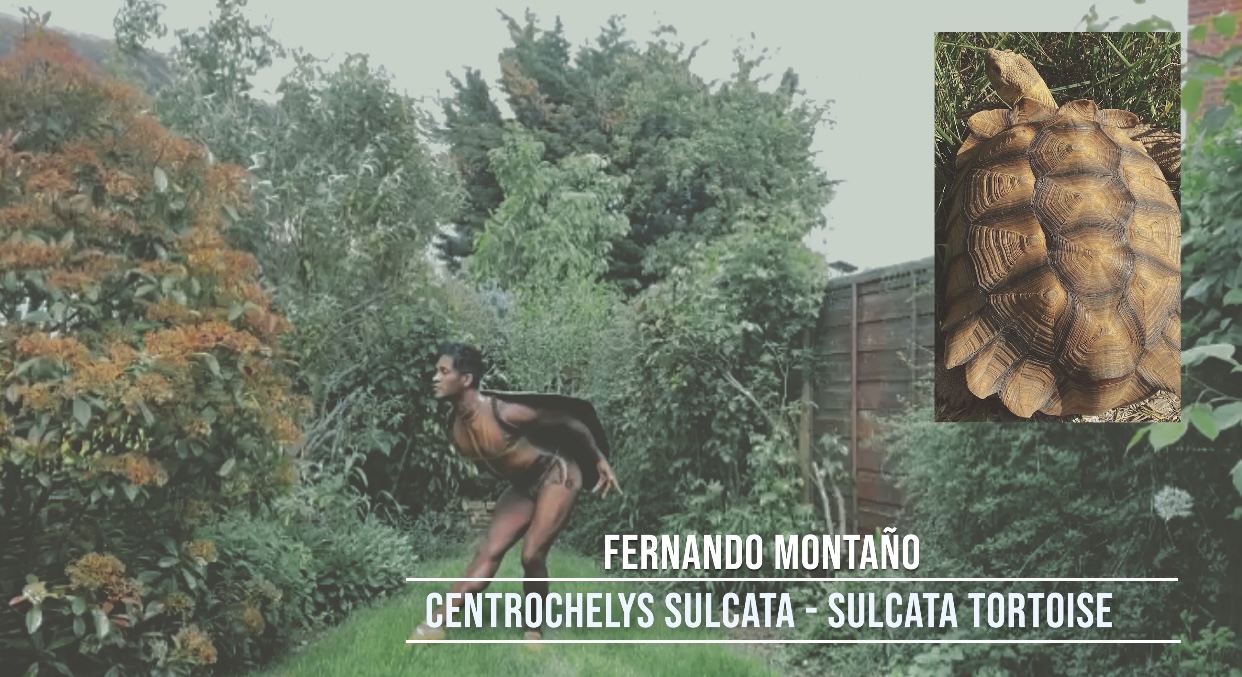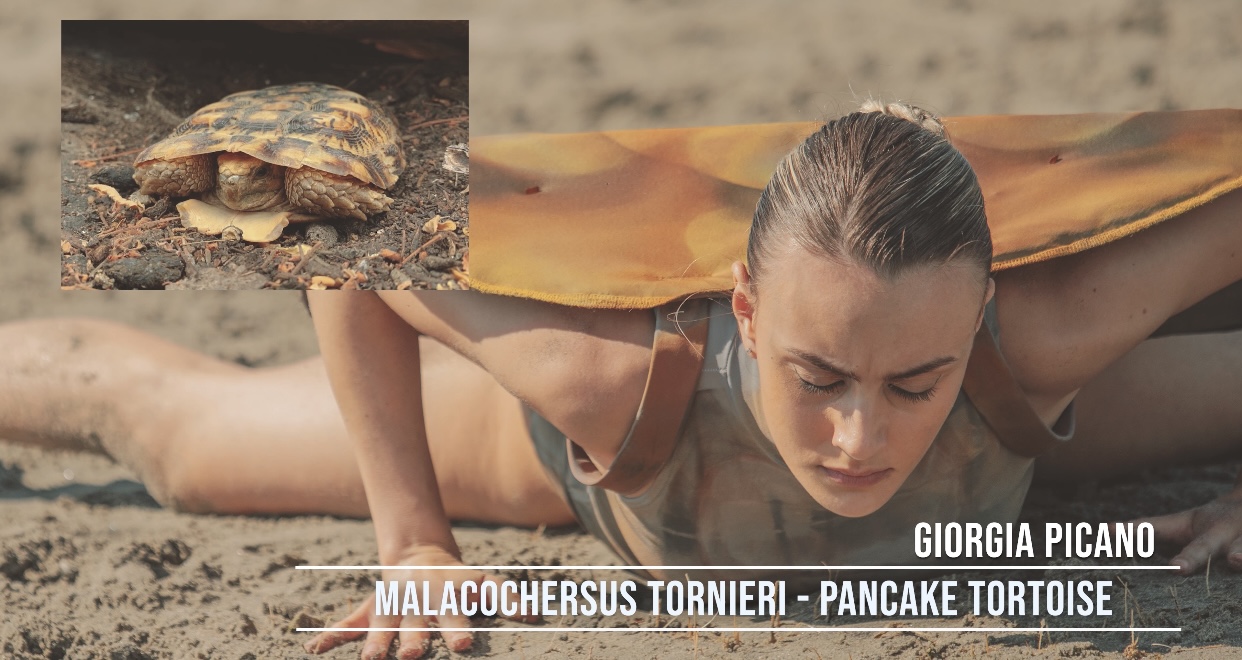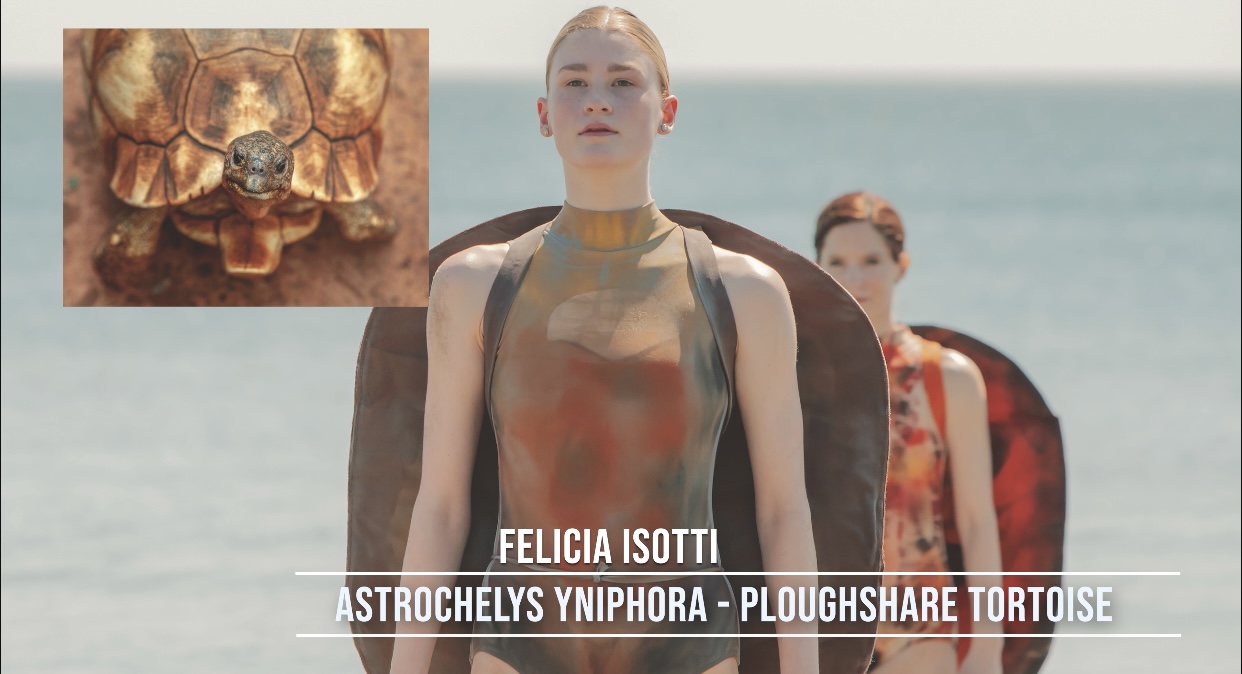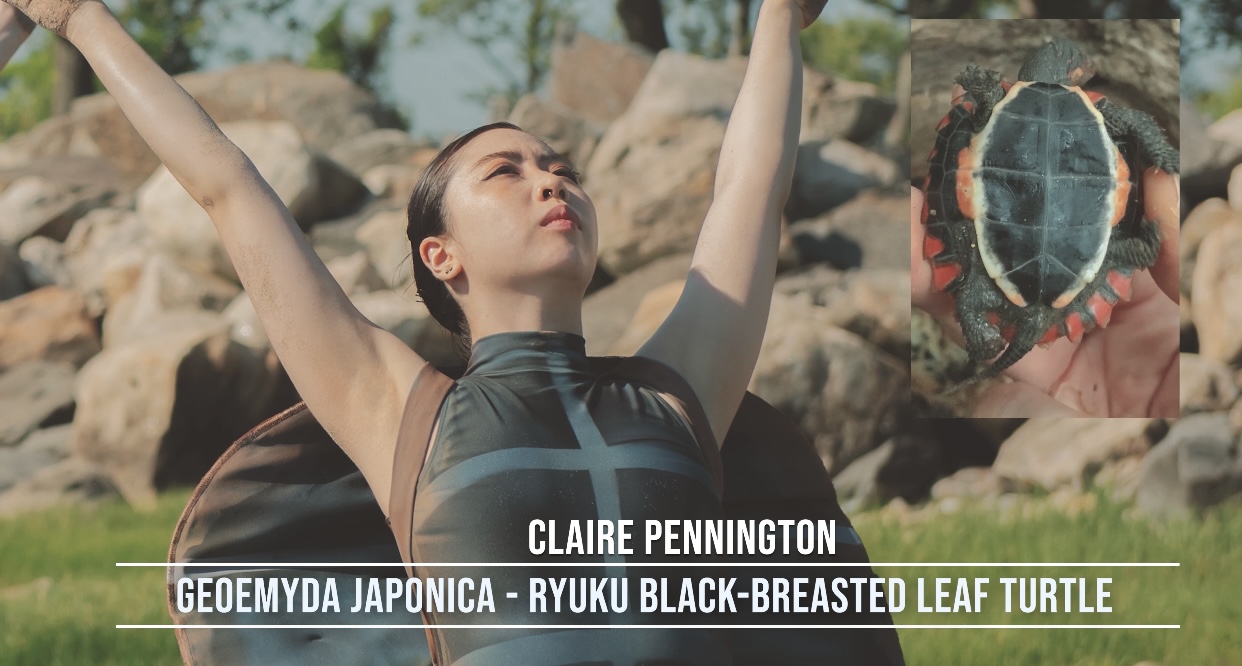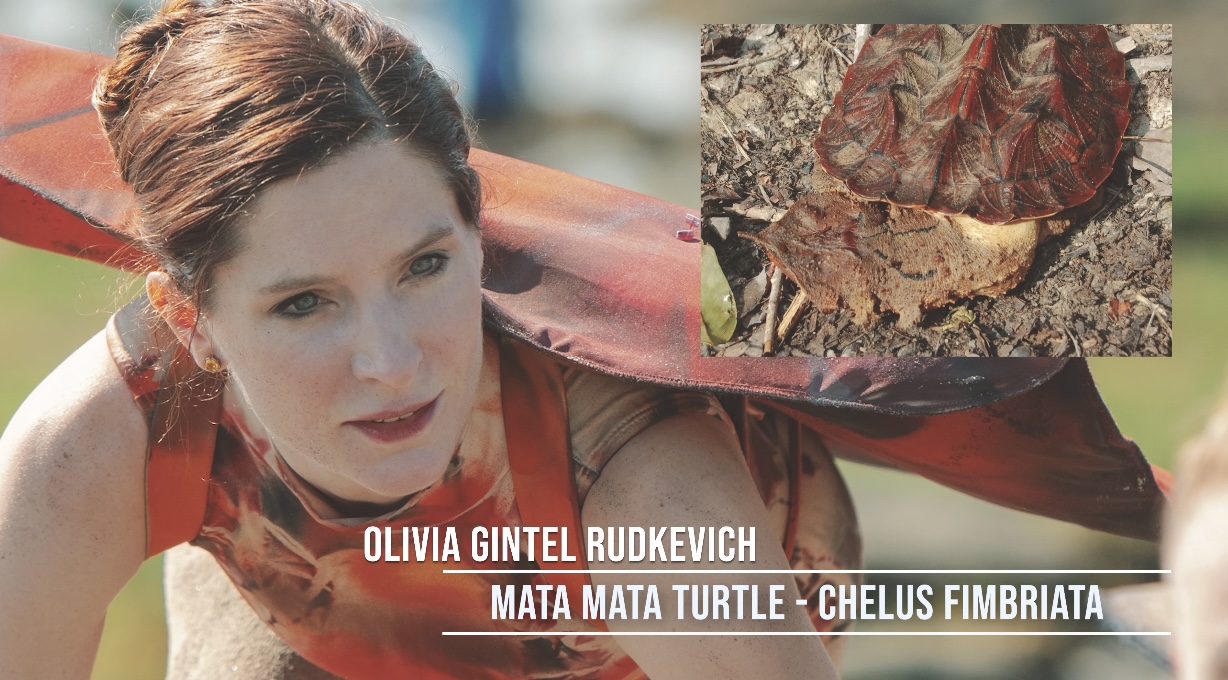 ADVISORY COMMITTEE
Chiara Gorodesky, David Bain, Peter Paul van Dijk, Ph.D, Eric Goode, Siddhartha Hayes, James Juvik, Ph.D, Toland Kister, Kathy Lacey, James Liu, DVM, Sibille Pritchard, Anders Rhodin M.D., Maurice Rodrigues, Craig Stanford, Ph.D, Nathanael Stanek, Eleanor Tirtasana Chubb, Michael Tuma, Michael Zilkha.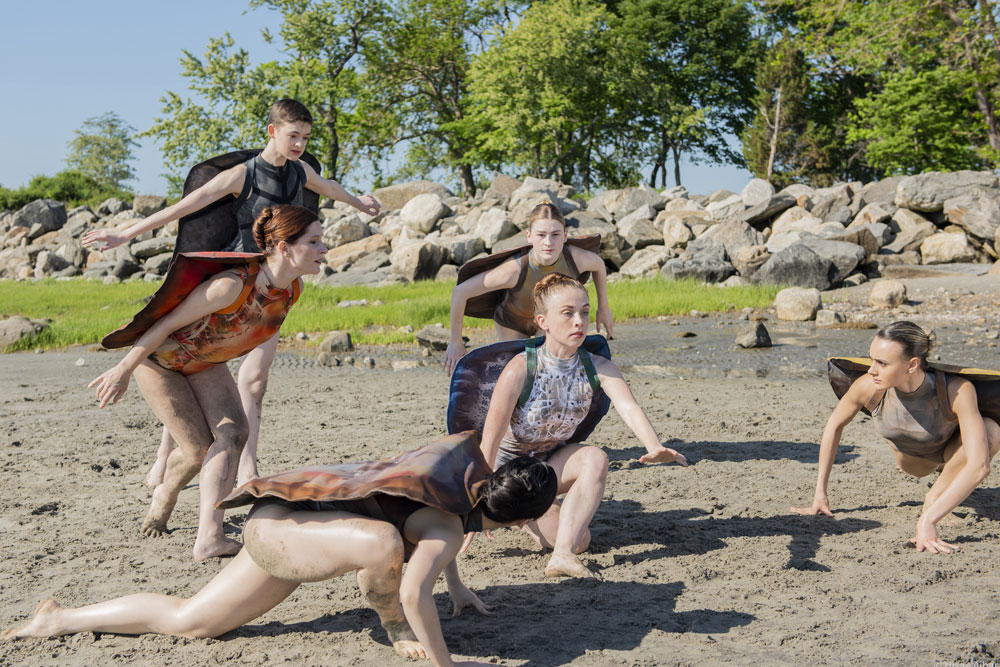 Did You Know…
Turtles and tortoises are some of the most trafficked animals on the planet. Sold as food, so-called medicinal purposes and as pets. They battle with pollution, poaching and habitat loss all caused by us humans.
The Madagascan Ploughshare Tortoise is being sold on the black market for around $80,000.00 and regarded as "status symbol". There are only around 100 left in the wild.
Only 15% of the world's lands are protected and over 50% of all turtles are facing extinction?
The only way to ensure the survival is to secure vulnerable habitat of endangered species, which means to buy the land that they live on.
You Can Help!
Educate others about tortoise conservation
Donate to help bring Fergus to the stage 
Don't buy wildlife as pets
Flag suspicious social media posts
Support our conservationists in their mission to help save the world's most vulnerable species from extinction.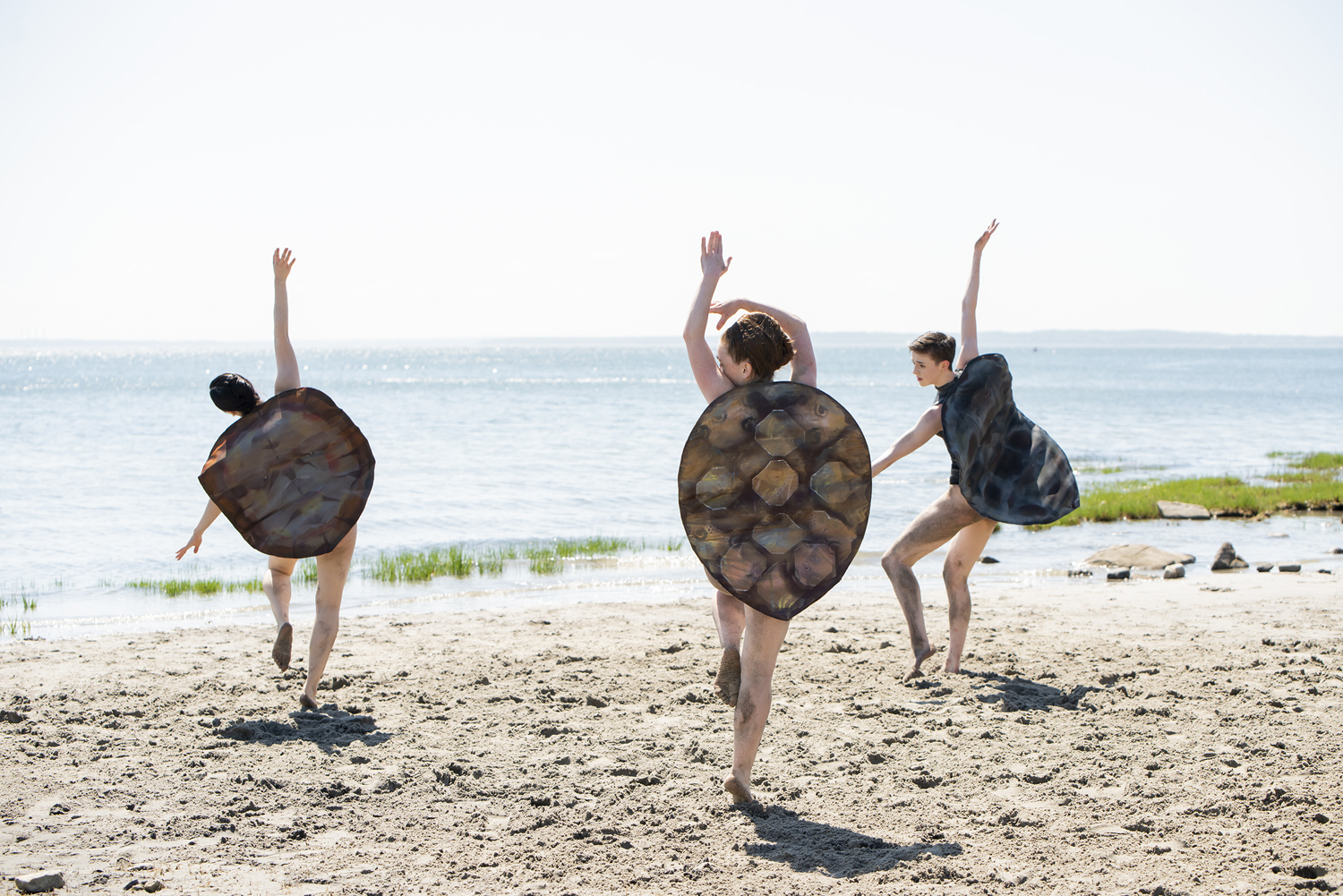 I am so thrilled to read that my dear friend Chiara Gorodesky has inspired a unique dance adventure supported by a team of conservationists to epitomise her love of tortoises, terrapins and turtles. Benjamin Briones is choreographing a tale of love, courage and survival to tell the story of Fergus the Turtus that will enchant big and small. Turtles and tortoises are are among the most threatened groups of animals and are in desperate need of conservation help. They play vital roles in a healthy ecosystem face habitat loss, unsustainable consumptive exploitation for food and medicinal products, and are victims of international pet trade. The adventure begins on 12 June.
Graham Watts
OBE, Chairman, National Dance Awards
Conservation takes Center Stage in Fergus, A New Turtle Ballet
Lynn Darling
The Tortoise
Fergus is set to showcase, yet again, the elegant and fluid signature choreography of Benjamin Briones, matched with his desire to take responsibility for social issues and the natural world.
Marina Hadley
Gallery & Studio Arts Journal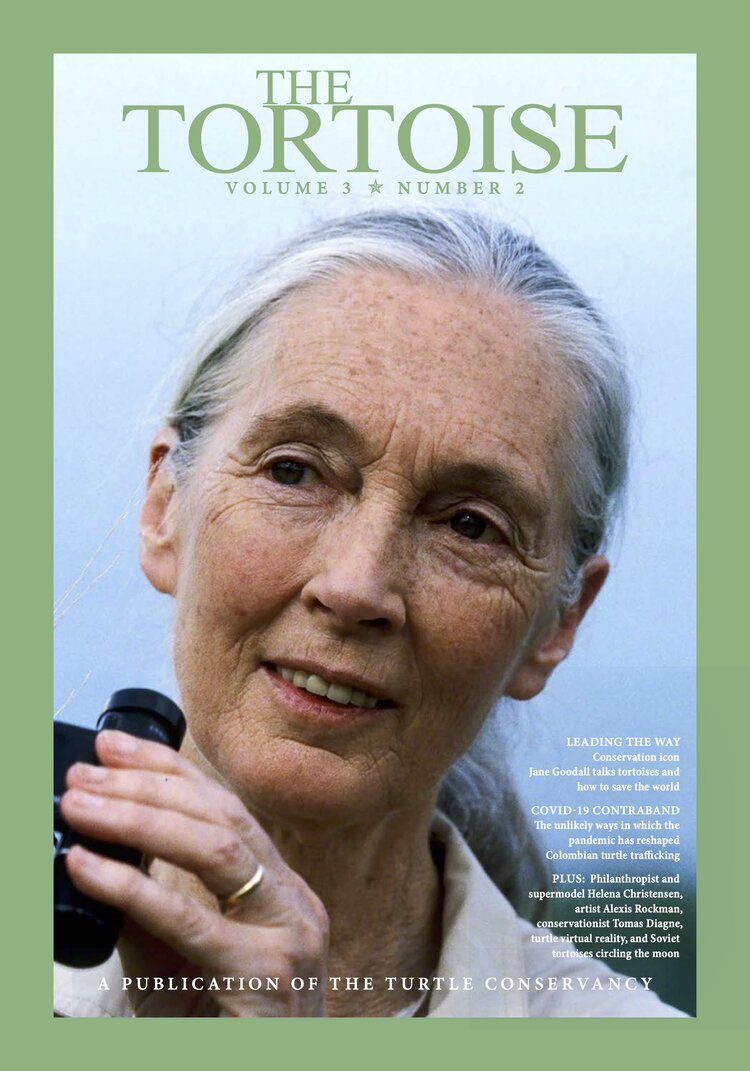 Benjamin Briones Ballet is delighted to announce that Turtle Conservancy's 10 year anniversary edition of The Tortoise features an article about the draft work Fergus.
With conservation icon Jane Goodall gracing its cover and articles about photographer, philanthropist and supermodel Helena Christensen, contemporary artist Alexis Rockman and some of the world's leading conservationists, you are in for a special treat.
The Tortoise is now available for purchase online.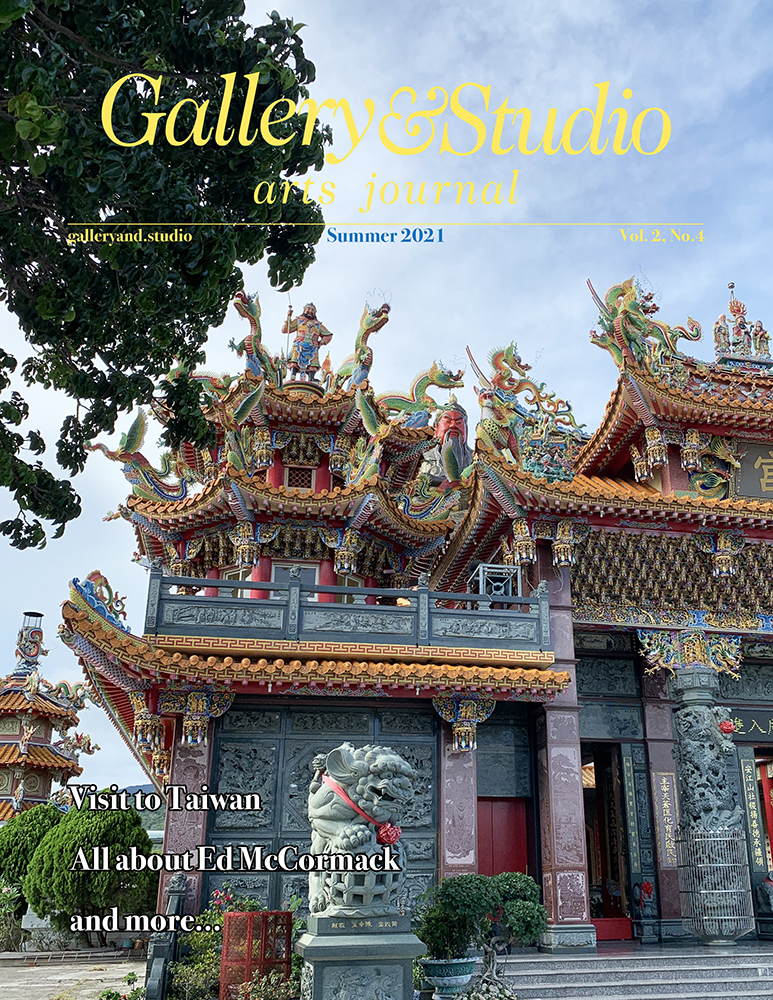 In her article Ballet for a Better World, Marina Hadley writes in the Summer 2021 Edition of Gallery & Studio's Arts Journal about Fergus.
Click here to read the full Gallery & Studio article or to subscribe for a hard copy.